There are so many ways we can help those affected by typhoon Yolanda/Haiyan. In fact, you can donate via text. It just takes a while for the system to reply for confirmation, but it's very convenient. Just take note of the following:
SMS
Text REDAMOUNT to 2899 (Globe) or 4143 (Smart)
G-Cash
Text DONATEAMOUNT4-digit M-PINREDCROSS to 2882
You can donate the following denominations:
Globe: 5, 25, 100, 300, 500 or 1000
Smart: 10, 25, 50, 100, 300, 500 or 1000
More ways to help via the Philippine Red Cross here.
I also came across this comprehensive infographic on Facebook for those who want to donate cash and goods.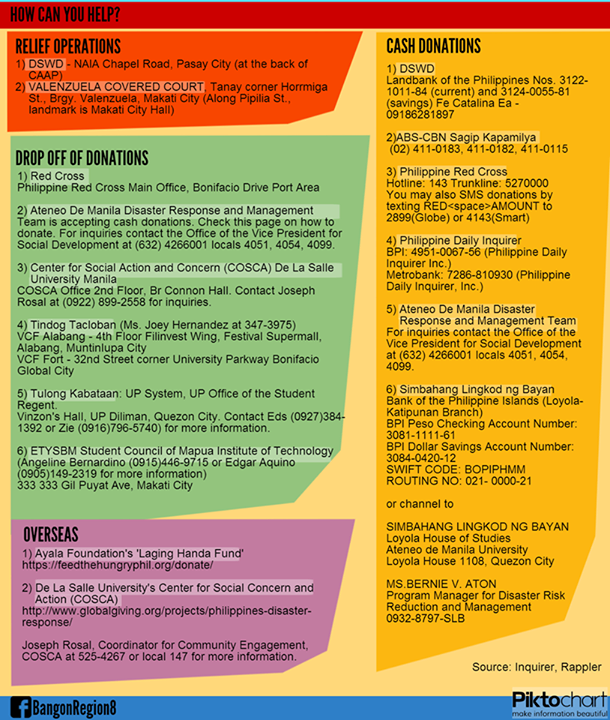 For an even more detailed list, check out Rappler's comprehensive entry on the relief efforts.
Photo credits: Bangon Region 8
RELATED POSTS: