As Christmas season draws near, expect a crowded mall with long lines at the counters. If you don't have time to visit a physical store to buy gifts for your family and friends (and you are comfortable with online shopping), a site like Lazada Philippines is your best bet. Lazada offers a comprehensive selection spanning electronics, home decoration down to books and music!
And because I like creating visual wishlists, I thought of coming up with a collage featuring my picks from Lazada. After a few hours, I managed to whittle it down to five.
Suesh Sponge Blender (Blue)
My favorite foundation no longer comes in a compact/cream packaging, so I was compelled to get the same product in its liquid form. I find liquid foundation a bit difficult to apply, in which this Suesh Sponge Blender comes to the rescue. As its name implies, it is used for blending effortlessly. For a newbie like me, tools like this will really aid me in learning how to apply makeup well!
Suesh Angled Blush Brush
Beauty enthusiasts who might stumble upon this post may find this unacceptable, but I don't really need an entire set of makeup brushes (at least, until my skillz get upgraded). I already have a foundation brush and kabuki brush. What's missing in my kit is an angled blush brush. And I think that's what I really need because my other products have brushes or do not require brushes anyway.
Philips Care Straightener and Curler HP8345
I'm lazy when it comes to styling my hair, but I think part of the problem lies in not having proper tools to use and practice with. That being said, I need a styling tool for both straightening and curling my hair. This seems like a great buy, excellent for people like me who want to alternate between straight hair and wavy locks.
Apple iPad Mini
I'm getting back to my bookworm ways, and having a device with a screen better suited for reading files in PDF and ebooks would sustain this renewed interest. Choosing this tablet also means getting access to iOS apps (specifically games, hehe). I promise, that's just secondary. You can click here for other tablet options.
Wet n Wild Mega Eyes Defining Marker (Blackest Black)
I'm a late bloomer when it comes to makeup, meaning my kit is still very much incomplete. An eyeliner is one of my earliest acquisitions. It's my makeup essential because it only takes seconds to apply and can instantly make you look awake. I'm missing a black eyeliner in my stash, and the Wet n Wild Mega Eyes Defining Marker in Blackest Black just might be the black liner I'm looking for.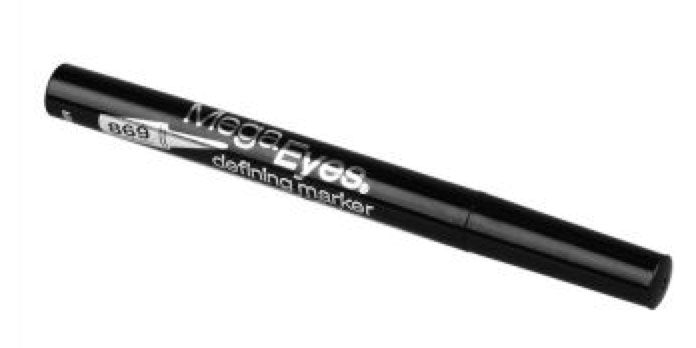 It's also very compact, as you can see above!
And for Android users like me, you can download their official app. Just search for "Lazada app" on Google Play, install and shop! 'tis the season to make wishlists… tralalalala, lalazada…
*slow clap*
Happy shopping!
RELATED POSTS: