To meet Jo In Sung would be a dream come true.
I looked for him when I was in Korea last year. The closest I could get to him. Someday soon, oppa!
Anyway, it was In Sung who piqued my interest in K-dramas. With the majority of Koreanovelas shown in local channels, only Memories of Bali (What Happened in Bali/Hearts in Bali) made me tune in every single night. Now I'm gonna be hooked again with another JIS starrer, the bokehful That Winter, The Wind Blows.
Having eyecandies for leads go well with the scenery and impressive cinematography. Most shots are closeups, so you can expect 1. The poreless perfection that is Song Hye Gyo; 2. The charmingly intense Jo In Sung to occupy the entirety of your screen every five seconds. No other drama can make you envious and in love at the same time.
Would you believe she's in her early 30s? Is this Korean genes, Korean weather, or Korean cosmetics?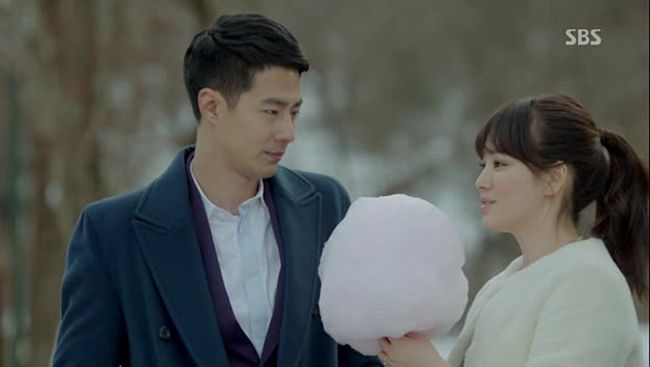 Am writing this because I cannot get over the Cotton Candy Kiss, even if I have seen it some weeks back. T_T I want to check out the soundtrack as well, but I don't know where to find it.
Kudos to ABS-CBN for acquiring the broadcast rights for this drama. In case you don't know, Song Hye Gyo is more identified with the Kapuso network with Full House, though she also had a show aired on ABS-CBN. Nevertheless, yay for Jo In Sung as a solid Kapamilya! The network did a great job for the teasers and trailers, because it does not make the drama that predictable, but you're given enough info for you to be interested to watch the show (you'll get what I mean as the story unfolds).
P.S. I have only watched 6 out of the 16 episodes of this series, and I'm not gonna spoil anyone on the kilig. I've never been this hooked since Memories of Bali!
RELATED POSTS: