First part of the Karlnival here.
As I mentioned in my previous post, there were game booths (10 of them to be exact) open for both kids and adults.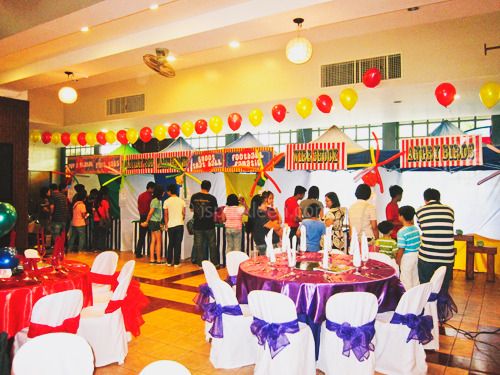 I particularly liked the Angry Birds-inspired game, but I found it difficult to position the bird and target the pig.
I also tried the Wire Shock and Pitch A Chip, but ended up wasting my turns.
The fortune telling booth was a hit for the adults.
Guests were treated to awesome performances. Acrobats performed first. These people make contorting so easy!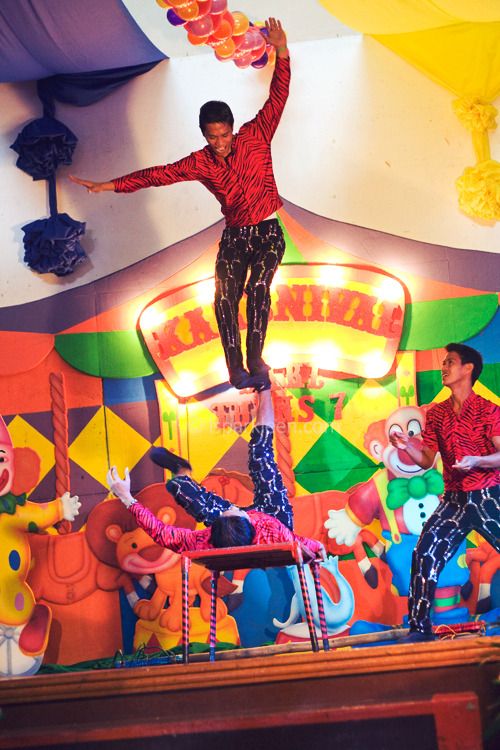 Tough balancing act soon followed.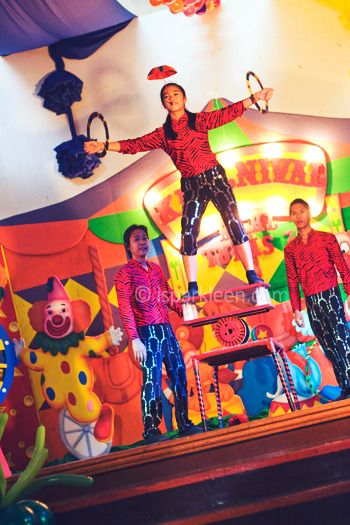 And oh, they know how to tumble in thin air, too:
I particularly liked this part where they use a "magnet" and the acrobat defies laws of motion and balance.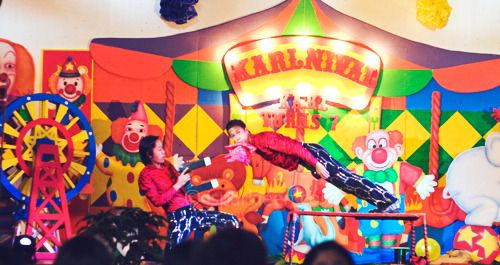 I was seated near the kids during the performance and most of them kept on taking deep breaths during the performance! Some of them must be pretty terrified because of the stunts.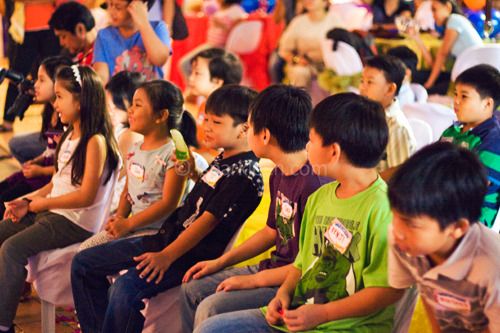 Jugglers also performed while lunch was served. I don't have photos of the jugglers because… I had to eat lunch. And I don't have photos of what I ate because… I am hungry. Haha! The lechon and the baked salmon with olives still haunt me to this day. I have never had strong feelings for lechon, ever.
Karl also popped this huge balloon suspended on the ceiling filled with smaller balloons. Some of the balloons have bonus stickers that can be added to the total points from the games.
At the end of the party, guests redeemed their points and got to choose from a wide selection of prizes at the redemption booth.
All in all, it was an amazing party for Karl. I hope my cousin's happy with how everything turned out!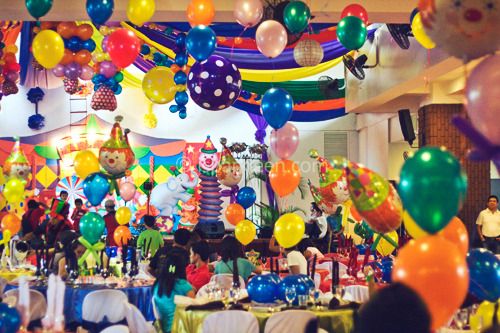 RELATED POSTS: