In college, I discovered the "third place" concept espoused by Starbucks. In a third world country such as ours, I don't think that declaring this coffee shop as your third place would be socially accepted. To most, hanging out in an establishment that serves expensive coffee is sosyal, or pasosyal. There's a difference, but both have not-so-nice connotations.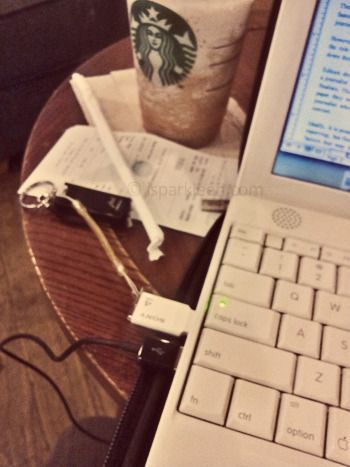 While opinions of others on personal choices should not be a reason not to do what you want, be it for your hangout or choice of drink, it's undeniable that Filipinos still have that mentality of judging people based on their preferences. For me, if you can afford it and you spend your own hard-earned money, and if buying that makes you happy, you have no reason not to indulge yourself… once in a while.
I do not consider Starbucks as my third place, but maybe, just maybe, it all boils down to ambiance. The comfy chair, the warm lighting, the comforting smell of coffee. I have discovered it weeks ago, when the need for a charging station arose. Those things lure people in. Those things make them stay for hours and come back.
I am not too sure whether I was able to finish a paper in two hours because of ambiance. I am also lucky not to be surrounded by boisterous kids chatting loudly. From the three reasons I stated earlier, I think it's really the warm lighting that made me concentrate.
RELATED POSTS: