What's a trip without discovering local cuisine?
I can't recall how many times we experienced dining Korean style. By Korean style, I mean the kind that we usually see on Korean television dramas: Crossed leg with cushions for added comfort and a low table with a grill or a stove in the middle.
TIP! Take note that some restaurants will require you to remove your pairs, so think about that when packing your footwear!
I thought we would end up cooking the raw meat, just like in eat-all-you-can restos here in Manila. As in turns out, they will cook it on your table.
They also serve delicious soups. Well, I like anything with beef, so…
We went there for two nights and ended up eating almost the same thing but it's all good. I just missed the kimchi for the second time. Just in case you wanna eat here, look for this.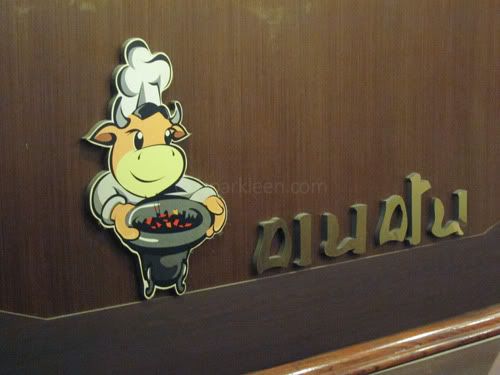 TIP! Almost all restaurants serve house water, so if you're on a budget, you can skip ordering that cola. However, I personally think spicy food goes well with Coca-Cola.
RELATED POSTS: